When rust suddenly appears, it can become a nuisance, damaging everything from your garden tools and vehicle to railings and gates. Not only do they ruin the aesthetic appeal of these objects, but they can also compromise their functionality. Wouldn't it be better if you could simply eliminate rust from the start so that you could enjoy your possessions?
With rust-resistant garage doors, you won't ever have to deal with rust. This blog will showcase the beauty of rust-resistant garage doors and how to attain them. We will also provide guidance on maintenance for long-lasting functionality.
All About Rust-Resistant Garage Doors
There are many ways to attain rust-resistant garage doors, which is critical if you want a long-lasting door. With the following information, rust will no longer be a problem you have to worry about, and you can embrace the beauty and integrity of your garage door.
Garage Door Materials
One surefire way to get the rust-resistant garage doors you need is to look for ones made of rust-resistant materials. You can expect, not only a garage door that will resist rust and corrosion, but also a garage door that is visually appealing. There are many materials to choose from, such as galvanized steel, aluminum, fiberglass, vinyl, and others. These materials will ensure that your garage door remains durable for years. However, this isn't the only way to keep your doors rust-free.
Protective Coating
Aside from doors made of materials such as fiberglass and vinyl, you can also choose a rust-resistant coating for your garage door. There are numerous options available to keep your door in pristine condition. These options, which range from powder coating to specialized paints and rust inhibitors, provide some of the best rust defenses available. Your garage door will retain its original luster and stand strong against rust with these coating options.
The Benefits Of A Rust-Free Garage Door
With a rust-resistant garage door, you can enjoy top-notch functionality. Whether you choose a protective coating or rust-resistant materials, you can expect to add your personal style to your property as it stands the test of time. There are so many incredible designs just around the corner, whether you want a neutral design or a minimalistic classic. Whatever style you select, your doors will be exceptional and rust-resistant.
Keep Your New Doors Maintained
Once you have your rust-resistant garage doors installed, it's important to keep them well-maintained. The good news is that maintaining these doors is simple and hassle-free. You won't have to deal with complicated maintenance issues anymore. By implementing a regular maintenance routine, you can ensure that your door remains in excellent condition.
Simply clean and inspect your door, lubricate moving parts, and promptly address any minor issues that may appear. With these tips, you can extend the lifespan of your door. Follow these maintenance tips, and your rust-resistant garage door will continue to impress and stand as a testament to its longevity.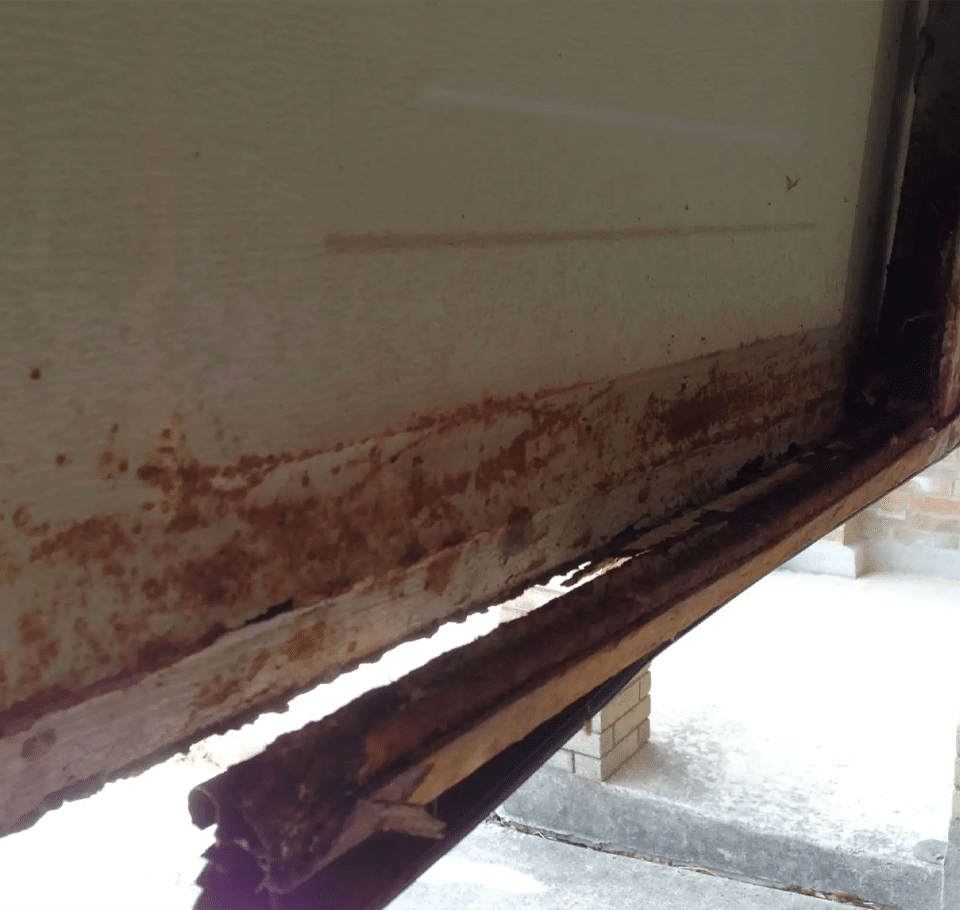 Call Overhead Garage Door Repair Conroe Today!
Choosing a rust-resistant garage door is a smart investment that brings long-term benefits to your home. Whether you prefer a rust-resistant coating or materials, you can expect a remarkable improvement in your garage door's performance. It will withstand the test of time while maintaining the look you've always wanted.
If you're in need of new door installations or looking to keep your coated garage doors well-maintained, look no further than Overhead Garage Door Repair Conroe. Our skilled team is dedicated to delivering top-notch service, whether it's expert repairs or providing helpful tips for garage door maintenance. We prioritize quality in every aspect of our work to ensure your complete satisfaction. So get in contact with us today to witness what we can do firsthand.